On February 21, 2023, the National Labor Relations Board ("NLRB") issued McLaren Macomb, holding that severance agreements with broad non-disparagement and/or confidentiality provisions violate Section 7 rights of employees under the National Labor Relations Act ("NLRA").  On March 22, 2023, NLRB General Counsel issued a memorandum to all Field Offices providing guidance on the NLRB's recent decision in McLaren Macomb (the "Memorandum").  The guidance is intended to assist Regions in responding to inquiries from workers, employers, labor organizations, and the public about implications stemming from the case.
Problematic Clauses in a Severance Agreement and Their Effects
Under the guidance issued in the Memorandum, severance agreements are not "banned."  Employers may continue to proffer and enter into severance agreements so long as they "do not have overly broad provisions that affect the rights of employees to engage with one another to improve their lot as employees."  However, if an employer offers an employee an unlawful severance agreement (i.e., an agreement with overly broad confidentially and/or non-disparagement provisions), the mere act of asking the employee to consider signing the agreement is a violation of the NRLA.  Further, whether the employee actually signed the proffered agreement is not pertinent in determining whether the agreement was unlawful.
The Memorandum clarifies that severance agreements may still include non-disparagement clauses; however, the non-disparagement clause must be narrowly-tailored.  The Memorandum states that "a provision that is limited to employee statements about the employer that meet the definition of defamation as being maliciously untrue, such that they are made with knowledge of their falsity or with reckless disregard for their truth or falsity, may be found lawful."
Similarly, confidentiality clauses that are narrowly tailored to restrict the dissemination of proprietary or trade secret information for a period of time based on legitimate business justifications may be considered lawful.  However, confidentiality clauses that preclude employees from discussing workplace issues and/or from communicating with the NLRB, a union, legal forums, the media or other third parties are considered unlawful under the guidance issued in the Memorandum.
McLaren Decision is Retroactive
The Memorandum states that the NLRB's decision in McLaren applies retroactively and that the six-month statute of limitations applicable to most unfair labor practice charges would apply to the proffering of an unlawful agreement.  However, claims relating to the enforcement of an agreement would not be time-barred as such action would be considered a continuing violation.
The Memorandum advises that employers should consider remedying such violations by contacting employees subject to severance agreements with overly broad provisions to advise them that the provisions are null and void and that they will not seek to enforce the agreements or pursue any penalties for breaches of the unlawful provisions.
Effect of Disclaimer or Waiver
The Memorandum explains that a savings clause or disclaimer language may be useful to resolve ambiguity over vague terms, but "would not necessarily cure overly broad provisions."  A disclaimer is most likely to be effective if it spells out all rights an employee has under the NLRA.  Specifically, the savings clause or disclaimer language should explain that an employee has the rights to engage in:
(1) organizing a union to negotiate with their employer concerning their wages, hours, and other terms and conditions of employment; (2) forming, joining, or assisting a union, such as by sharing employee contact information; (3) talking about or soliciting for a union during non-work time, such as before or after work or during break times, or distributing union literature during non-work time, in nonwork areas, such as parking lots or break rooms; (4) discussing wages and other working conditions with co-workers or a union; (5) taking action with one or more co-workers to improve working conditions by, among other means, raising work-related complaints directly with the employer or with a government agency, or seeking help from a union; (6) striking and picketing, depending on its purpose and means; (7) taking photographs or other recordings in the workplace, together with co-workers, to document or improve working conditions, except where an overriding employer interest is present; (8) wearing union hats, buttons, t-shirts, and pins in the workplace, except under special circumstances; and (9) choosing not to engage in any of these activities.
Further, the future rights of employees as well as the rights of the public may not be waived in a way that precludes future exercise of Section 7 rights.
Impact on Employers
Ultimately, employers may choose to disregard the recommendations described in the Memorandum and instead assume any related risks.  Employers should continue to evaluate the need for confidentiality and nondisparagement restrictions in their severance agreements and the related risks. Again, the "safest" option may be to delete such provisions from the severance agreement entirely.  Conversely, the benefit of including such provisions in a severance agreement may outweigh the risk of an employee bringing an unfair labor practice charge against the employer.
Employers should also review previous severance agreements provided to employees.  While the Memorandum indicates the "safest" option would be to contact employees subject to severance agreements with overly broad provisions and advise them the provisions are null and void, an employer should consider whether the benefit of maintaining previous severance agreements outweighs the risk of an employee bringing an unfair labor practice charge against the employer.
Please contact a member of Dvorak Law Group's Labor and Employment Practice Group for additional guidance and recommendations.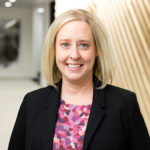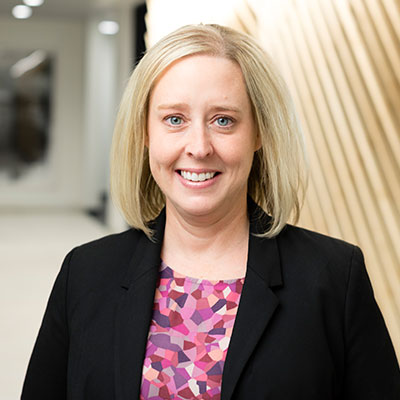 Julie Schultz Self  
Office: 402.933.5718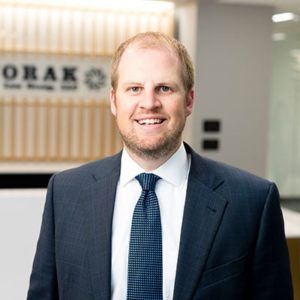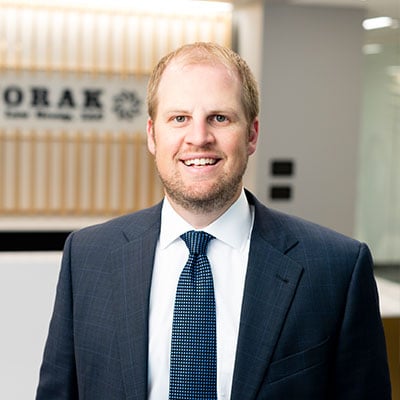 Ryan Kunhart
Office: 402.933.3079